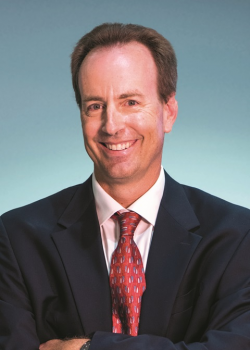 BRUCE VOSS (Lauren Moriarty, DESIGNEE) is a partner with the law firm of Lung Rose Voss & Wagnild, specializing in business, real estate, and employment law and litigation.  Board Chairperson previously worked as a news reporter for Pacific Business News and KHON2 News. He is a graduate of Kalaheo High School and the Richardson School of Law at the University of Hawaii.

Board Chair Voss's current term runs from July 1, 2022, through June 30, 2025.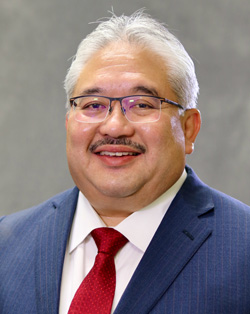 KEITH T. HAYASHI (Sean Bacon, DESIGNEE)
was appointed superintendent of the Hawai'i State Department of Education, effective July 1, 2022. 
Hayashi's 32-year career with the Department spans the school, complex area, and state level. He has led Waipahu High School as principal since 2009, a position for which he has received numerous awards, including Hawai'i High School Principal of the Year and the collegiate Shirley B. Gordon Award of Distinction. He is credited with pioneering the Early College program in Hawai'i public schools and earned the distinction for Waipahu High as the state's first nationally recognized wall-to-wall academy model school.
Hayashi began his education career at Lehua Elementary as a teacher and went on to serve as a district resource teacher in Leeward O'ahu. He also served as a vice principal and principal at the elementary, middle, and high school levels before becoming Pearl City-Waipahu Complex Area Superintendent. At the state level, he served as interim deputy state superintendent and as interim state superintendent in 2017. Hayashi earned his bachelor's degree in elementary education from the University of Hawai'i at Mānoa. He also holds two Master of Education degrees — in curriculum and instruction, and educational administration — from UH Mānoa.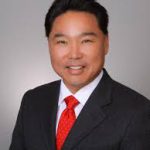 DR. NATHAN MURATA  (Dr. Cecily Ornelles, DESIGNEE)  is dean of the College of Education (COE) at the University of Hawaiʻi at Mānoa, effective January 1, 2018. He previously served as professor and graduate chair of the college's Department of Kinesiology and Rehabilitation Science (KRS). Dr. Murata earned his Ph.D. in health, physical education, recreation, and dance from Ohio State University. He earned his master's and bachelor's degrees in secondary education and a certificate in special education from UH Mānoa and taught special education as a Honolulu District physical education teacher. Murata also taught at Saint Louis School and was later hired as director of its athletics department. Prior to being hired at UH Mānoa, Dr. Murata was an assistant professor at Chaminade University's College of Education and an assistant professor at the University of Toledo's Department of Health and Human Performance. He then returned home to Hawaiʻi and was hired at COE in 1997 as an assistant professor. He was promoted and received tenure as an associate professor in 2001 and subsequently promoted to professor in 2008. Murata held two separate terms as KRS department chair from 2004–2009 and again from 2013–2017, and served as interim associate dean for academic affairs from 2010–2012 when he provided oversight for the college's academic affairs.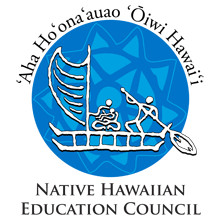 KEAHI MAKAIMOKU

(Elena Farden, DESIGNEE) Keahi Makaimoku is a Program Officer with Hauʻoli Mau Loa Foundation, a private grant making Foundation based in Honolulu. Previously, she worked as a Project Analyst with the Kamehameha Schools Public Education Support Division where she supported the planning and implementation of the Ka Pua Initiative on the Waiʻanae Coast. Keahi also worked for a non-profit in Washington State in various roles including marketing, fund development, and all aspects of earned income. She is a graduate of Kamehameha Schools and the University of Puget Sound. As the current chair of the Native Hawaiian Education Council, Keahi represents the Council on the board.